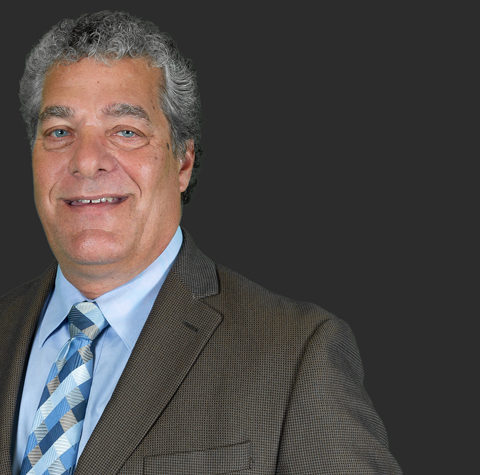 Applying for the Paycheck Protection Program through SouthPoint Financial Credit Union.
On March 27, 2020, the United States Congress passed, and President Trump signed, the Coronavirus Aid, Relief, and Economic Security Act (CARES Act) to help support businesses and families through the on-going novel coronavirus (COVID-19) pandemic.
In particular, the CARES Act expanded the SBA Section 7(a) loan program, also referred to as the "Paycheck Protection Program" (PPP), which aims to support small businesses. We are encouraging all our small business borrowers who are impacted by COVID-19 to consider applying for a loan under this new program, which provides some critical benefits, including:
Cash to cover select business expenses (such as employee salaries and payroll support, rent or mortgage and utilities payments, insurance premiums)
Six months of deferred loan payments
Loan forgiveness (a portion, or possibly all, of your loan may be forgiven)
What does the PPP offer small businesses?
The provision creates a new category of unsecured loans guaranteed by the Small Business Association (SBA). The loans do not require a personal guarantee and are available to many businesses that were previously not eligible for an SBA loan. The loans may be entirely or partially forgiven.
Which kinds of businesses are eligible for a loan? 
Traditional SBA loans are only eligible for business entities designed to turn a profit. The company's place of business must be located in the United States, and be primarily operated in the United States.
The Paycheck Protection Program has expanded to include all nonprofit organizations, veterans organizations and Tribal business concerns.
Does the business need to be a specific size to be eligible for the PPP? 
To be eligible for a loan under the Paycheck Protection Program, a business must have no more than 500 employees, including full-time, part-time and temporary workers. This rule accounts for the business applying for a loan, as well as any affiliated businesses or entities, including for profit and nonprofit, as well as domestic and foreign businesses.
How may the loans be used? 
The loans from the Paycheck Protection Program can be used from Feb. 15, 2020, to June 30, 2020 for any of the following expenses:
Payroll costs
Costs related to the continuation of group health care benefits during periods of paid sick, medical or family leave
Insurance premiums
Employee salaries, commissions or similar compensations
Payments of interest (but not principal) on any mortgage obligation
Rent
Utilities
Interest on any other debt obligations that were incurred before Feb. 15, 2020
Also, note that there is a limited amount of funds available under the CARES Act for PPP loans.
Click the link below to fill out the application. Once complete, email the pdf to [email protected].

SBA Economic Injury Disaster Loan (EIDL)
Primary Purpose/Proceed Use – Businesses directly affected by the disaster, or that offer services directly related to the businesses in the declaration, or indirectly related to the industry that are likely to be harmed by losses in their community
Eligible Borrowers – Any for-profit business affected by disaster; any NON profit profit that is a 501 c, d, or e such as a Nursing homes, food kitchens, museums, educational facilities, senior citizen centers, daycare centers, playhouses, community centers, shelters, rescue organizations, associations, etc.
NON Eligible Borrowers – Ag/Farmers; Religious organizations/churches; business considered hobbies; gambling; speculative enterprises

MN DEED Small Business Emergency Loan Program (SBEL)
Primary Purpose/Proceed Use – Should be second/third source of disaster funds and considered bridge loan- should apply with SBA and use SBA EIDL loan to pay this loan off; Funds for businesses affected by COVID- however- more limited on business type.
Eligible Borrowers – MN based business nder executive order 20-04 & 20-08: Food industry, bars, theaters, gyms, salons; amusement parks, similar; be current on debt as of 3/1; must provide collateral and/or PG; be unable to qualify for standard bank loan. At least 51% of revenue needs to come from affected COVID industry.
NON Eligible Borrowers – Gambling; adult entertainment; or if have no financial statements.