401(k) Plans and Your Retirement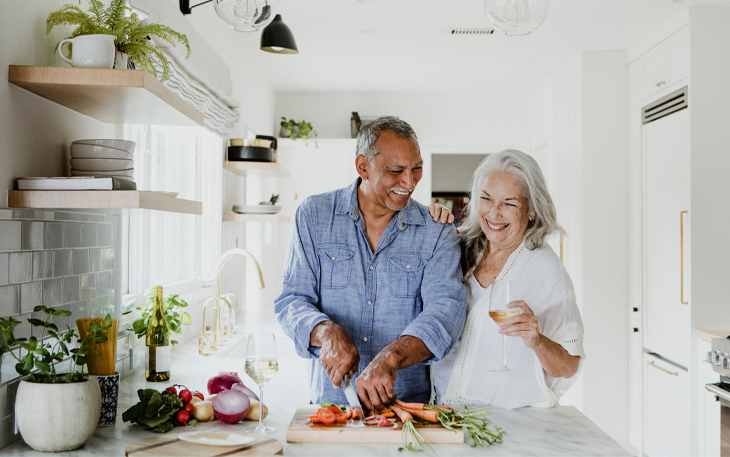 Any sensible retirement planning strategy starts with a target number. This number is how much you need to have saved for living comfortably and independently throughout your retirement. A good rule of thumb is to take your current living expenses and multiply that by 400. That's how much you'd need to have to sustain yourself on a 4% return.
You might be thinking to yourself that there's no way you could possibly save that much out of your paycheck. The good news is it doesn't all have to come from one place.
You've probably already seen information on Individual Retirement Accounts (IRAs) that you can set up through SouthPoint Investment Services. That's money you have to save and invest yourself. A great way to expand your retirement options is with a 401(k) that is set up by your employer.
What's a 401(k)?
A 401(k) program is a retirement account named for the section of the tax code governing it (section 401(k)). It is an alternative to traditional pension plans that puts the responsibility of saving for retirement on the shoulders of the employee. Instead of the company holding a pension fund and paying retired employees each month, employees make contributions to a tax-deferred account they can invest in stocks, mutual funds and other instruments. Once they retire, they can start taking money out of the account to pay for living expenses.
The account is "tax-deferred" meaning contributions get subtracted from your taxable income. Withdrawals are taxed as ordinary income. For people in their peak earning years, this usually results in a considerable tax savings. There are, as usual, limits on how much can be contributed annually.
Many employers also include special incentives for contributing. They may provide "matching" funds, where the company will match an employee's contribution dollar-for-dollar, up to a percentage of the employee's income. For instance, if you make $50,000 per year and your employer offers 3% matching funds, they will contribute up to $1,500. 401(k) programs are a really popular destination for retirement accounts.
What do I need to do to get involved?
You'll need to speak to someone in HR or payroll at your job to find out what options exist with your current employer. You'll need to fill out a form for elective contributions, or the amount you want to have come out of your paycheck.
As far as how much you should contribute, you should at least maximize your employer's contribution. If they match your income, contributing less is leaving "free" money on the table.
You'll need to pick an investment vehicle to use for your 401(k) account. It makes sense to choose one with low risk, since this will represent a significant chunk of your retirement savings.
What can I do if my employer doesn't offer a 401(k) plan?
Investigate Simplified Employee Pension (SEP) IRA plans. These are programs designed for employees of small businesses and the self-employed. They work like 401(k) programs, except all contributions are made by the account-holder.
Bob Skillings, Financial Advisor | 706 N German St. New Ulm, MN 56073; 877-794-6712;
Direct: 507-233-5624; Fax: 507-233-5601; [email protected]
SouthPoint Financial Credit Union or any other entity appearing on this website is not affiliated with Cetera Advisor Networks LLC. NOT AN NCUA/NCUSIF INSURED, NOT A DEPOSIT, NOT INSURED BY ANY FEDERAL GOVERNMENT AGENCY, NO CREDIT UNION GUARANTEE, MAY LOSE VALUE.
Consult your legal or tax counsel for advice and information concerning your particular circumstances. Neither Cetera Advisors Networks LLC nor any of its representative may give legal or tax advice.
Securities and investment advisory services offered through Cetera Advisor Networks LLC, member FINRA/SIPC, a Broker-Dealer and a Registered Investment Advisor. Cetera is under separate ownership from any other named entity.
Distributions from traditional IRA's and employer sponsored retirement plans are taxed as ordinary income and, if taken prior to reaching age 59 ½, may be subject to an additional 10% IRS tax penalty.